Apple Soars on Tariff Delays
Posted August 14, 2019
---
It's been a hectic few months between the U.S. and China over trade negotiations. Those trade negotiations have taken a toll on the markets and the uncertainty of it all continues to affect U.S. tech companies like Apple (NASDAQ: AAPL).
Trade talks escalated in May when President Trump announced tariffs on $300 billion in goods from China. This was in addition to about $250 billion in goods from China that were already facing tariffs.
Then in June, President Trump and China's President Xi Jinping met at a summit in Osaka, Japan to further negotiate and talk tariffs in the hopes of ironing out some details to avoid acting rashly. The presidents reached a truce during the summit, putting tariffs on hold until further notice.
-----------------------------------Sponsored Link----------------------------------------
New 5G Device Is Revealed To Public For First Time
A groundbreaking new technology is expected to be in every household in America by the end of the year...
This technology has the potential to make over 266 million smartphones become obsolete forcing nearly every American to switch over to this new "5G Device."
---------------------------------------------------------------------------------------------
Back in December 2018, we got a glimpse of Trump's plans for tariffs on Chinese goods. As soon as Trump made the announcement, Apple and other tech companies with business overseas began to worry. These tariffs would affect their business which could also have a detrimental effect on the U.S. economy. The U.S. did exclude smartwatches and wireless earbuds from its planned tariffs, which lightened the burden a little bit for Apple.
Since December, trade talks have been very up and down. Tech companies and markets are perplexed by the situation. No one knows what to expect and whatever expectations they might have could easily go in the opposite direction.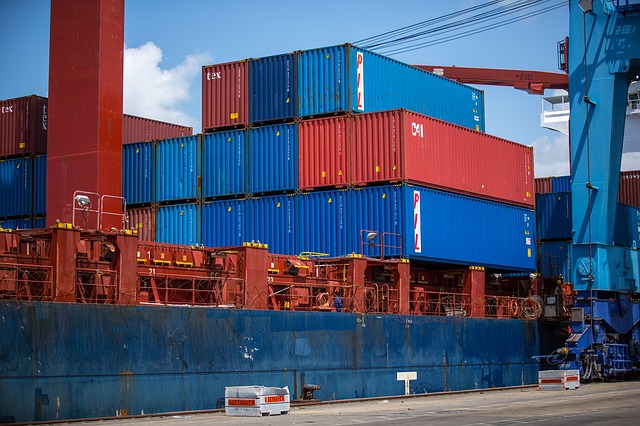 That's why it came as somewhat of a shock this week when the Trump administration decided to delay tariffs on cellphones, laptop computers, toys, and some other items from China until December 15. This will soften the blow on levies that are scheduled to take effect on September 1. Cellphones and laptops alone represent about $80 billion of trade tariffs that were going to be in effect on September 1.
The office of the U.S. Trade Representative (USTR) announced that some products will be completely removed from the tariff list because of health, safety, national security, and other factors. Though those items weren't listed, the office of USTR will reveal a more detailed list on Tuesday. The USTR's decision to delay tariffs on these products comes after June hearings involving hundreds of U.S. companies explaining the damage that tariffs would do to their businesses.
This delay comes as a temporary blessing that will allow trade negotiators more time to work towards a more realistic and appropriate solution for both sides. Talks in Shanghai last month ended with a breakthrough, which means there is some hope. An expected September visit to Washington from the Chinese delegation could possibly lead to another breakthrough that could allow both sides to avoid the consequences of harsh tariffs.
The announcement of the delay has the stock market soaring. The Dow Jones Industrial Average was up more than 400 points on Tuesday morning. And Apple surged more than 4.5% on the news that smartphones, including its iPhone, will not have to endure tariffs until at least December.
Unfortunately, until we get a more solid resolution on trade negotiations, we will continue to see abrupt fluctuations in the stock market. It's all a waiting game at the moment. Hopefully, some type of concrete decision will be made when Chinese delegations arrive next month. Until then, expect the market to remain sensitive.
Until next time,
Jennifer Clark
Pro Trader Today