Jeff Bezos Is Only Getting Richer
Posted July 22, 2020
---
If you can believe it, Amazon's (NASDAQ: AMZN) Jeff Bezos added $13 billion to his net worth on Monday. Despite what is happening to the U.S. economy because of the coronavirus pandemic, Jeff Bezos keeps getting richer. Bloomberg reported that Bezos' recent addition to his net worth set a record for the largest single-day increase by anyone since 2012. Bezos is now worth $189.3 billion and is on track to become the first trillionaire by 2026 according to the Bloomberg Billionaires Index.
When almost every other business was struggling back in April, Amazon's earnings report revealed that its revenue had increased by 26% to $75.5 billion in the first quarter. This was better than expected, and it was most likely due to the pandemic and Amazon's ability to continue business as usual and deliver products to people following states' stay-at-home orders. Bezos' business was set up to succeed during this pandemic, and it never once shut down.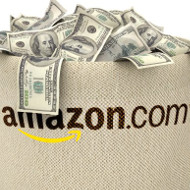 There is one thing that the coronavirus pandemic has delayed for Amazon: its biggest shopping event of the year — Prime Day. This big shopping day for Amazon usually happens around mid-July. But, earlier this month, Amazon told its third-party sellers to use the week of October 5 as a "placeholder date" for Prime Day promotions and coupons.
In a statement, an Amazon spokesperson said:
Over the last five years, Prime Day has become a special celebration and time for Prime members to shop incredible deals for themselves and for friends and family — and it's something we

look forward to every year. This year, we'll be holding Prime Day later than usual while ensuring the safety of our employees and supporting our customers and selling partners.
Amazon wants its customers to know that they can expect a Prime Day... it's just going to be later in the year. It's not a day that the company would want to miss out on, even if its
revenue has been
up. The company did announce that Prime Day in India would take place next month, starting at midnight on August 6 and continuing until August 7. Prime Day usually touts quick delivery and a bunch of lightning deals, which the company can't do with fewer employees or
lingering
coronavirus fears.
While April's increase in orders from people stuck at home caused some significant supply chain shortages and delivery delays for Amazon, things have been able to get back to normal. But another surge in coronavirus cases in the U.S. could force the company to delay its Prime Day again.
Additionally, with the coronavirus continuing to spread throughout the U.S., people are still unemployed. This year's Prime Day (if it happens) won't be one to celebrate. Enthusiasm will be lacking, with people more cautious about their spending due to uncertainty about their personal finances and the state of the economy. There are a lot of unknowns at the moment. But if there's one thing that's certain it's the rich are only getting richer. As we've already seen, virus or not, Amazon will deliver.
Until next time,