Crypto Crash or Crypto Momentum?
Posted April 21, 2021
---
As I wrote last week, the largest U.S. cryptocurrency exchange, Coinbase (NASDAQ: COIN), went public on Wednesday, April 14, on the Nasdaq. The company put its reference price at $250 per share ahead of its direct listing and opened up its first day of trading on April 14 at $381 per share. During the day, it soared to a high of $429.54. The company had a successful day of trading, which indicated that there's an appetite from investors when it comes to companies dealing with cryptocurrencies. Coinbase was able to hit a valuation of about $100 billion through its direct listing. However, that valuation was about to fall.
During the weekend after Coinbase's direct listing, Bitcoin took a hit. According to CoinDesk, the price of Bitcoin dropped on Sunday morning to a low near $52,148, after recently reaching an all-time high above $64,800. Bitcoin wasn't the only cryptocurrency that was taking a hit; ether dropped as much as 18% on Sunday as well. Dogecoin. which has also been experiencing all-time highs around $0.45, also dropped to a low of around $0.24 over the weekend.
However, crypto enthusiasts on Twitter and Reddit succeeded in getting Dogecoin to reach all-time highs on Tuesday, April 20 — declaring it Doge Day and using hashtags like #DogeDay and #Doge420. Not to mention we had Tesla's CEO Elon Musk tweeting last week, "Doge Barking at the moon." According to CoinMarketCap, Dogecoin has become the world's fifth most valuable cryptocurrency. The popularity has increased over the past few months.
--------------------------------------Sponsored Link-----------------------------------------
As a strong supply-demand story drives the spot price of uranium up 24.15% between January and April 2021, one soaring company offers an attractive entry into the market. Get the full report free NOW.
---------------------------------------------------------------------------------------------------
Dogecoin was created in 2013 by software engineers as a joke. After all, it was inspired by the "Doge" meme.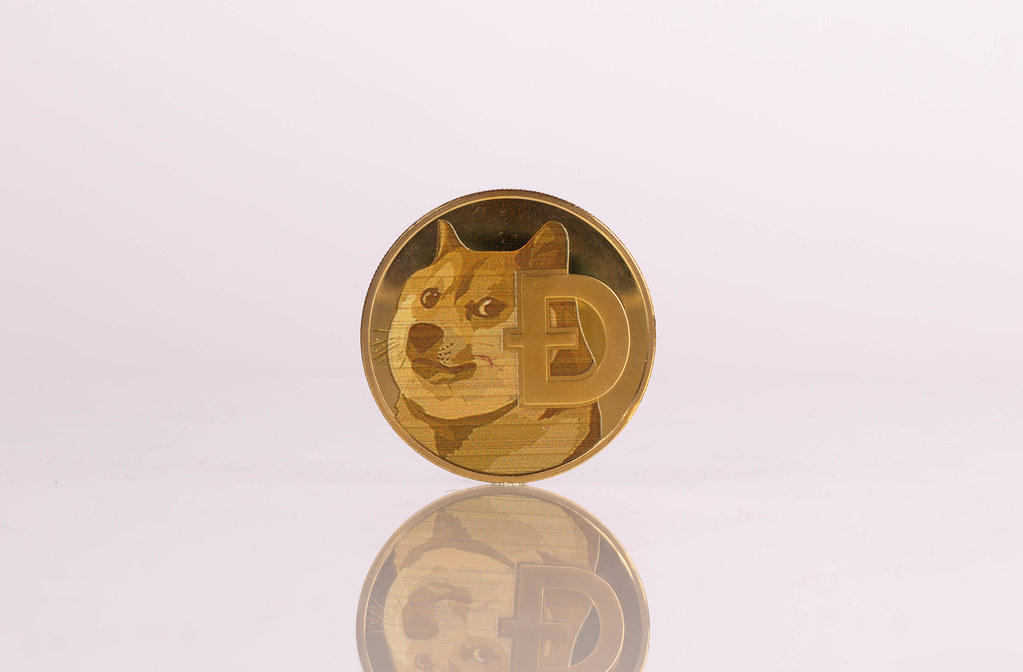 Dogecoin is different from Bitcoin. Bitcoin has a set 21 million as the finite amount of the digital currency. Dogecoin, on the other hand, has 129 billion coins in circulation and continues to make new blocks of coins that will be available to mine each year, which is what gives Dogecoin its low price point. While Dogecoin did not reach $1 as investors were hoping to see on April 20, it did hit an all-time high close to $0.42. Its market value has reached $50 billion, which makes its valuation bigger than automaker Ford (NYSE: F) and hotel company Marriott (NASDAQ: MAR).
Dogecoin has become another sensation surrounding the cryptocurrency market. There have been a lot of new and exciting events involving cryptocurrencies and the cryptocurrency market, events that have been paving the way toward a promising market for investors. While, yes, there is some speculation on the type of regulations that might be placed on the market, there have been more companies embracing cryptocurrencies than hindering it.
Popular companies are making moves toward accepting cryptocurrency on their platforms. This week, the popular digital payment company Venmo announced that it will be incorporating a new feature that allows users to invest in four different cryptocurrencies with a minimum spending requirement of $1. Venmo has become one of the most popular digital payment services in the U.S., with more than 70 million users.
A CFRA Research report has indicated that Coinbase could surge 22% due to the growing "cryptoeconomy." Vice president of equity research at CFRA Research, Chris Kuiper, recently said:
Our base case scenario implies COIN not only becomes one of the largest financial exchanges for crypto but that it is also successful in diversifying into other products and services, most notably those aimed at institutional investors, an area it has more aggressively pursued over the past two years.
So while prices of Bitcoin, Ether, and Dogecoin were down over this past week, I don't believe this is a cautionary tale that cryptocurrency is coming to an end like some may lead you to believe. There are still uncertainties in the crypto market, but those uncertainties could soon be ironed out. It doesn't look likely that we are getting close to the "end" of cryptocurrencies, especially as other companies not even really in the crypto realm are embracing cryptocurrencies.
Until next time,
Jennifer Clark
Pro Trader Today